One of the most unattractive qualities in writers is the impulse to believe you're the source of all ideas. You see this all the time, especially with bloggers who begin posts by archly noting "As I wrote last month . . ." before linking to something someone else has written that's vaguely similar.
I try, as best I can, to check that impulse in myself because, the truth is, there's very little that's really new under the sun.
All of that said, last year I wrote a story about Barack Obama's narcissism for The Weekly Standard, "American Narcissus":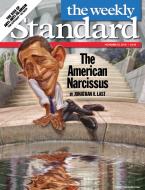 Last night, I came across an add for a book from St. Augustine's by a fellow named George J. Marlin. It's called Narcissist Nation: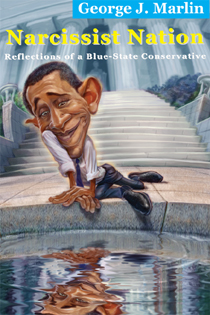 I'm sure the book is great.